Grand Prize: Win a Trip for Two to Hawaii!
The 2014 Season Starts In:
countdown-clock here

2014 Pro Football Challenge
Just make your picks for each game of the season for a shot at winning a
Trip for Two to Hawaii, Rams tickets, autographed memorabilia and more!

PLUS! Everyone who registers to play by Wednesday, Sept. 3 will be entered into a drawing for two tickets to the Rams vs. Vikings on Sept. 7!
Current Week's Prizes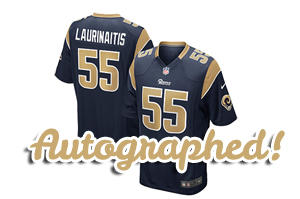 Latest Talk
The packers get packed by the Seahawks
MORE
WANT TO PLAY ON YOUR MOBILE?
We'll text you a link to play!
GET LINK